About Be Chiropractic
Be Chiropractic is a compassionate, energetic and welcoming practice. We offer state of the art chiropractic care for people all of ages and backgrounds. We custom-tailor our chiropractic adjustments to our patient's needs and comfort levels. Our primary technique is Diversified but we also include many low-force techniques using state of the art drop tables as well as adjusting instruments such as the ArthroStim and Activator. Additionally, both doctors are certified in the Webster Technique which is an additional certification for treating pregnant patients.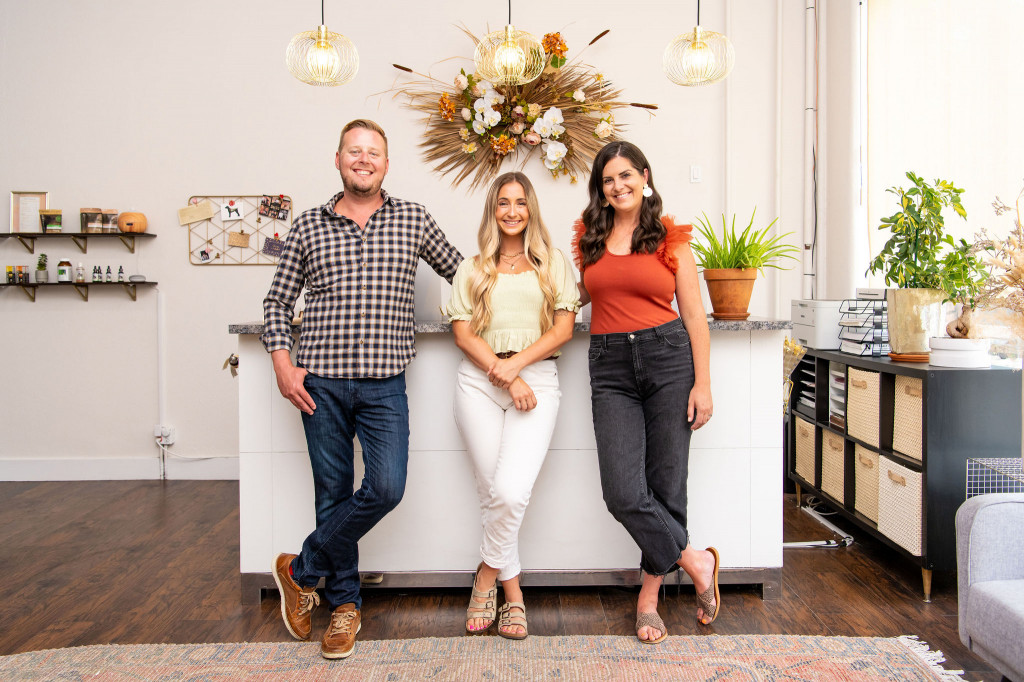 Focus on Family
Dr. Micaela O'Connor and Dr. Brack Burris are more than just office-mates. They are a dynamic married duo who are passionate about empowering their patients of all ages.
What makes our practice different is our outgoing personalities and nurturing office as well as our passion for empowering families. Our specialties are supporting pregnant, postpartum, and people who are trying to become pregnant as well as pediatrics. We do this all from the vision of empowering our patients to be their best selves! Our patients are really part of our family and we want them to feel welcome and excited to join us."
Be Chiropractic is a peaceful, bright, relaxed setting. We want everyone who walks in to feel immediately at ease and we love watching families spend time together in a calming, laid-back environment. Kids are always welcome, whether the appointment is for them, siblings, or parents.
Dr. Micaela O'Connor, who was born and raised in Denver, and Dr. Brack Burris live about ten minutes from their office and intentionally chose their office location. It's a family neighborhood and they love living and working in central Washington Park.
Gentle Manipulations
At Be Chiropractic, we use a very gentle and specific chiropractic spinal adjustment method that is completely safe for babies, children and pregnant and postpartum people.Even though the chiropractic care is extremely gentle, it is also highly effective at relieving any pain and discomfort, especially during pregnancy. Many pregnant patients are thrilled to know that they can comfortably rest on our table belly down!
"Our goal is to help people shine! We believe that if you are walking around with symptoms, that you can't truly BE yourself." says Dr. Micaela.
It can be hard to be one's best self when one is experiencing low back pain, headaches, or pelvic pain. By offering targeted spinal care, patients experience greater calm and ease.
MEET THE DOCTORS
Empowered Education
Be Chiropractic is on a mission to create healthy families in Washington Park. One of the main components of our practice is the time we take to empower and educate our patients during their appointments. The length of our appointments give us enough time to not only provide our treatment, but discuss other health concerns or at-home care with our patients.
"We truly enjoy the conversations and the people we get to spend our days with," says Dr. Micaela. "We love going to work and helping people feel better! It may be cheesy, but we love hanging out with the people we are privileged to see every day."
Schedule Your Visit
Get back to feeling like your vibrant self at Be Chiropractic. Book today or call our office for a complementary consultation to see if we are the right fit for you!
---
About Be Chiropractic | (303) 777-0828