Veterinary Chiropractic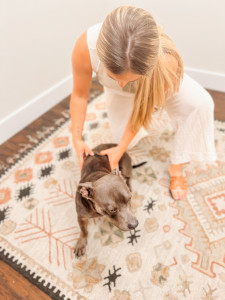 From puppyhood and kittenhood to their senior years, your animal's spine is rapidly developing and changing with their activities and their environment. Animal chiropractors specialize in detection and correction of structural imbalance as well as nervous system dysregulation to help your animal thrive!
After completing her human chiropractic studies, Dr. Casey went on to become certified in animal chiropractic care through the American Veterinary Chiropractic Association. She looks forward to meeting you and helping your furry loved one achieve their fullest life potential.
Please note the state of Colorado requires a veterinarian note to allow chiropractic work on felines.
As animals develop, it is highly recommended to visit the chiropractor to maximize their potential to grow and thrive. Animal bodywork is always gentle and tuned into your pet's unique needs.
Improved Gait
Increased Activity Levels
Regulated Bowel Movements
Decreased Pain Levels
Improved Quality of Life with Aging
Aiding in Ability to:

Go Up & Down Stairs
Get In and Out of the Car
Schedule Your Visit
Get your furry family members back to feeling like their vibrant selves at Be Chiropractic.
BOOK TODAY
---
About Be Chiropractic | (303) 777-0828