Meet the Doctors at Be Chiropractic
Welcome to our family! We genuinely can't wait to meet you. We are not your typical chiropractors. Instead, at Be Chiropractic we offer gentle spinal care with a lot of enthusiasm and outgoing vibes filled in a bright atmosphere.
Pregnancy Enthusiast and Bonafide Crazy Plant Lady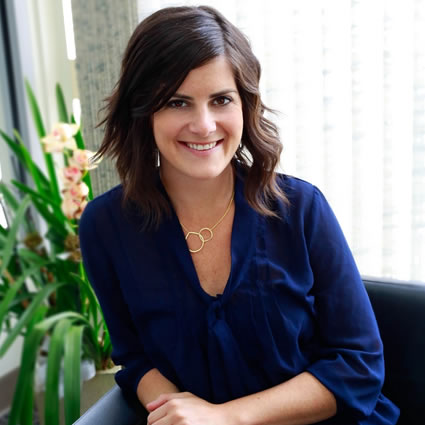 Dr. Micaela is the creator of the high vibe mentality and authentic connection at Be Chiropractic. A native of the Congress Park area in Denver, she received her undergraduate degree from the University of Puget Sound. After college, she worked as a chiropractic assistant and was able to witness firsthand the transformative effect quality chiropractic care has on people's lives. She then completed her Doctorate of Chiropractic at Life University and is certified in the Webster method. She is really passionate about providing prenatal and postpartum care with a smile.
My passion for working with pregnant people comes from my years of patient experience and personally witnessing the positive birthing outcomes associated with putting in the work to be proactive in preparing your mind, body and soul for this life-changing experience. "
In addition to supporting prenatal and postpartum care, Dr. Micaela enjoys working with babies and children. In addition to completing many specialized pediatric courses during her education, Dr. Micaela is currently undergoing an intensive pediatric chiropractic certification through the International Chiropractic Pediatric Association (ICPA).
Around the office she is known as the crazy plant lady and enjoys decorating Be Chiropractic with a lot of greenery. In her free time, she relaxes with gardening, snowboarding, and exploring Colorado with her husband and two dogs, Gilbert and Bubbles.
aka ChiroBracktor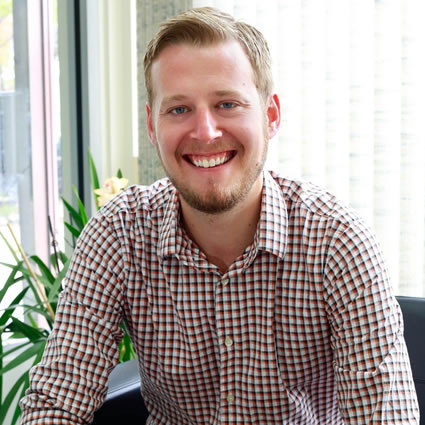 The other half of the dynamic partnership at Be Chiropractic is Dr. Brack Burris, affectionately known as ChiroBracktor! Because he is such a kid at heart, it's not uncommon to hear laughter fill the hallways at Be Chiropractic thanks to Dr. Brack's affinity for corny jokes. Because of this, he is known for his ability to make children laugh and feel super comfortable in the office. He is passionate about helping families achieve their health and wellness goals through specific and gentle chiropractic care. Dr. Brack is proud to offer advanced techniques to help his patients reach goals that haven't been achieved yet.
A North Carolina native, Dr. Brack graduated from University of North Carolina Chapel Hill and then completed his Doctorate of Chiropractic from Life University. Since the beginning of his formal education, Dr. Brack has relentlessly sought to understand the complex connections of the body's nervous system. After rigorous years of study, he now understands how these interactions manifest in his patient's bodies and how he can naturally resolve these issues.
I love helping people and seeing their lives improve. I knew I wanted to be in the healthcare industry from an early age."
While Dr. Brack was struggling with some neck pain after college, he sought chiropractic care. As his neck healed, his interest in supporting others blossomed. When he isn't helping his patients, Dr. Brack enjoys longboarding, fishing, keeping up with his partner, and playing drums.
Chiropractor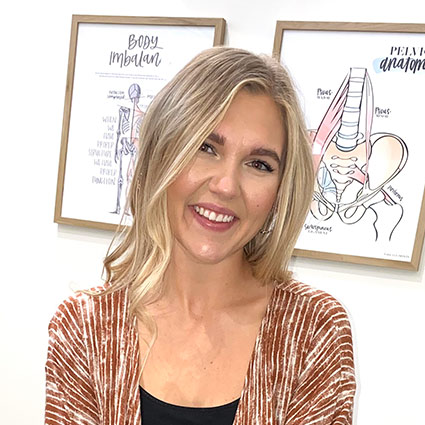 Dr. Madeline is a second-generation chiropractor from Tulsa, Oklahoma. She pursued her pre-med undergraduate from University of Central Oklahoma before attending Parker University in Dallas, Texas for her doctorate. Growing up in a chiropractic family allowed her to witness first-hand the ability the body has to heal and thrive when given the right opportunity. She believes whole-heartedly that we were made to do more than just survive, and the road to a beautiful life starts with a healthy nervous system.
Dr. Madeline focused her specialties in the mind-body connection and the biopsychosocial model. She is incredibly excited to be working with the prenatal, postpartum, and pediatric community. Getting to hangout with kiddos and support mom's (superwomen) every day is truly a dream come true.
When she isn't in the office you can find her exploring bookstores with a local coffee in hand, listening to podcasts in the gym, making friends, and trying all the new things Colorado has to offer.
---
Meet the Doctors at Be Chiropractic | (303) 777-0828